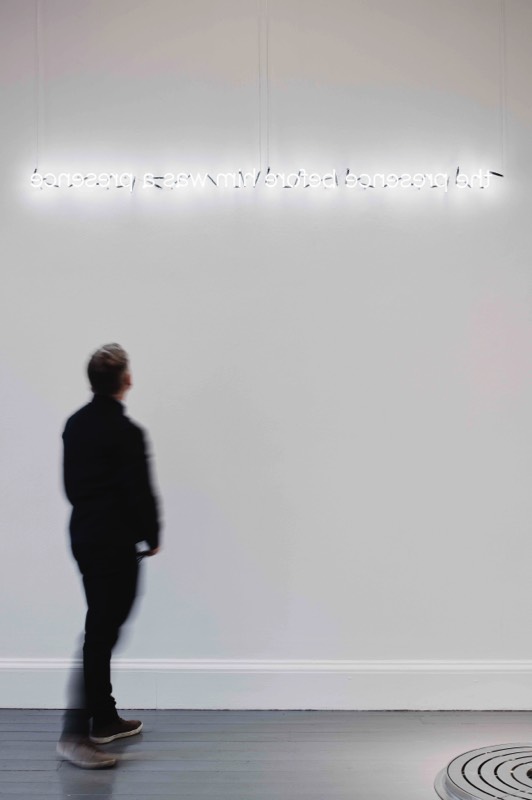 THE PRESENCE BEFORE HIM WAS A PRESENCE (Henry James)

2019. Reversed white neon, reflection in mirror. Installation dimensions variable

'The presence before him was a presence (Henry James)' is a neon text written in reverse, continuing Walker and Walker's series of works fabricated in neon. These works are often hung facing windows or only seen clearly as a reflection. In this case, viewing the neon sign in the black mirror opposite it reveals the words 'the presence before him was a presence'. This phrase is taken from The Jolly Corner, a short story by the American writer Henry James in which the protagonist is confronted with a ghostly alter ego. This ghost represents the different paths he could have taken in his life, and consequently, the different people he might have become. In Walker and Walkers work, their concern is to suggest a presence that accompanies the viewer throughout the exhibition, oscillating between the material and immaterial. To view the work one turns away from its physical manifestation, to a reflection in a mirror, augmenting the sentiment of the work.


Installation at the
Irish Museum of Modern Art